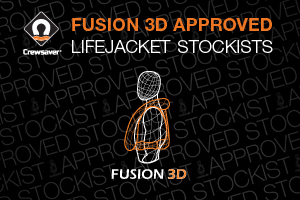 Welcome to Buccaneer-Ltd.co.uk
Telephone us on 01261 835199 and now on Facebook at facebook.com/buccaneermarine
NEWS:-
Leisure - We are pleased to announce our new range of AB RIB's with initial stock now arrived we can offer a superior built quality RIB range, with packages available with Mercury or Mariner Outboards to suit almost every need - come and have a look in the Macduff showroom.
Commercial - In the Underwater camera field we are very pleased to announce that we have been selected by SubC Imaging of Canada to be their authorised sales and service agent for the UK, this is very exciting as the product offerings from SubC Imaging are leading edge and highly inovative with a high emphasis on customer satisfaction and support .
We continue to increase stock in our over 5000Sq ft. chandlery shop space, in preperation for the coming season, with leading product from all the high quality manufacturers, Unlike others we probably have the item you may require in stock but if we don't have it we will get it for you quickly and with minimum hassle and often better than "internet" pricing.
To select chandlery items please look at some of our main distribution catalogues:
Bainbridge Marine

Marathon Leisure

Aquafax
If there is something you can't see or have a query with please do not hesitate to give us a call and we will make every effort to help out
As specialist marine electronics suppliers we can offer you unbiased opinions and advice on the leading products in the marine industry
UK Suppliers and factory authorised service/repair of the class leading Micro and mini ROV ranges from VideoRay, Outland and SeaMor
In the leisure sector we are a fully authorised service centre for Mercury, Raymarine and Garmin and many off the other leading manufacturers - if you have a service problem ask us, we´ll give you an opinon if your item is repairable - and remember no fix no fee!
Large yard and indoor workspace to accomodate small vessel repairs
We continue to expand our services offered to customers, with our training center already covering ROV and survey training, with Safe Waterside Working and various industrial courses running over the summer months.
Please note: This site is by no means a full representation of the services we supply, we hope to have a full site update as soon as time allows, please forgive any inconvienience in the meantime and give us a call.
Thanks for visiting.
Please email us at info@buccaneer-ltd.co.uk for further information.