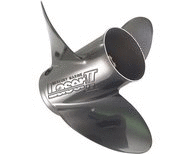 Welcome to Buccaneer-Ltd.co.uk
Telephone us on 01261 835199 and now on Facebook at facebook.com/buccaneermarine
Our Chandlery is open 9am to 5pm Monday to Friday, and 10am till 1Pm on Saturday's and we look forward to helping you where we can.
Please browse through the market sections above, by no means a complete list this may give you some indication of our capability and extensive stock holding
Needless to say we can source almost any marine product and anything you don't see we can probably get.
We are factory approved "service centre" standard for many of the products we carry, with our engineers attending factory re-certification on a regular basis, as such we can assist with anything from standard service work on to more "challenging" issues. Our aim is to source, supply, and service the equipment for you throughout it's life, but please note if you ask for a piece of equipment we have had bad experience with we won't be shy in telling you that either!
As main service dealers we can often source the products for you at "better than internet" price!, we also have such significant stock holdings and with our service capability we find many of the manufacturers work with us in preference to the "stack it high" brigade.
If you can find what you want, please don't be shy to ask - if we can't source it chances are we can either have it made or can tell you why it's no longer available, or sometime why it's not a good idea to go ahead and get it!
We continue to increase stock in our over 5000Sq ft. chandlery shop space, in preperation for the coming season, with leading product from all the high quality manufacturers, Unlike others we probably have the item you may require in stock but if we don't have it we will get it for you quickly and with minimum hassle and often better than "internet" pricing. This year is particularly exciting on the marine electronics front with very exciting new lines from both Raymarine (Dragonfly, and also Quantum radar)and Garmin (vast selection of new releases for the 2017 season coming up) new innovative designs which offer unprecedented functionality in both radar and fishfinding. Mercury Marine have also launched new designs of forward thinking Outboard engines./p>
If there is something you can't see or have a query with please do not hesitate to give us a call and we will make every effort to help out
Thanks for visiting.
Please email us at info@buccaneer-ltd.co.uk for further information.